TECHNOLOGY THAT ADAPTS TO YOUR NEEDS...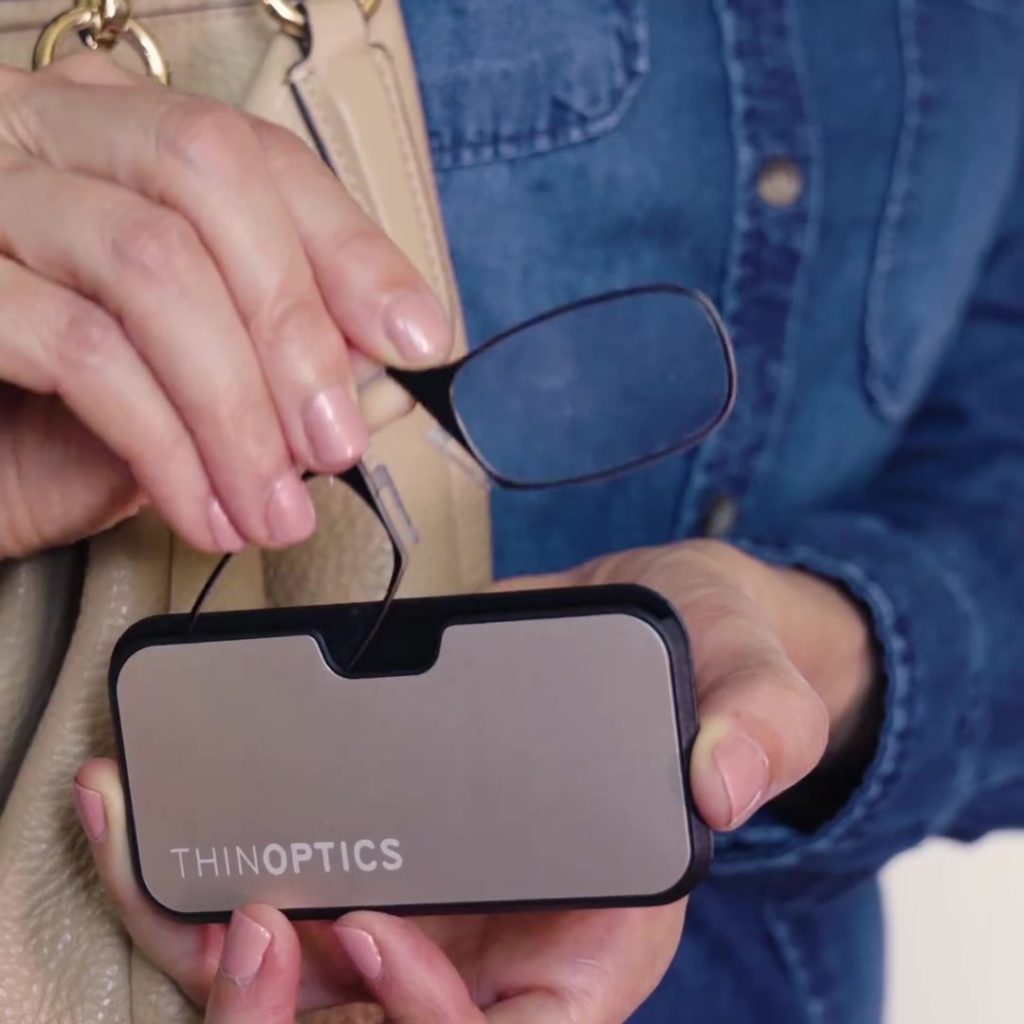 ThinOptics Readers and Pod Case
The ThinOptics Pod Case is the most popular and versatile way to carry ThinOptics Readers. It comes in an attractive matte or metallic finish and attaches to most any hard surface to keep your lightweight, flexible and durable. ThinOptics readers nearby. Give it a try get creative with the ways you can keep the world's thinnest readers "Always With You."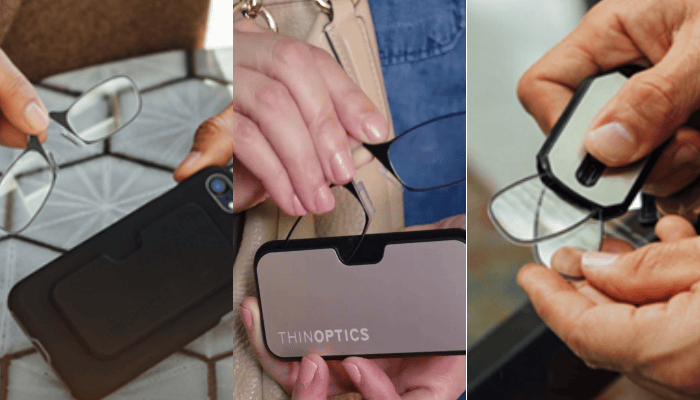 Here's where we get technical. Every ThinOptics Reader is made of shatterproof, thermo-injection molded, optical-grade polycarbonate. The bridge is made from a shape-memory metal called Nitinol, which is 10x more elastic than spring steel and encased in medical-grade silicone tubing.